Boost the GameDay Experience
Today's Sports and Entertainment Venues are facing heated competition from new facilities, as well as broadcast and streaming media. As a result, venues and arenas are turning to digital display technology to change the game - transforming the experience of being a spectator into an immersive fan experience.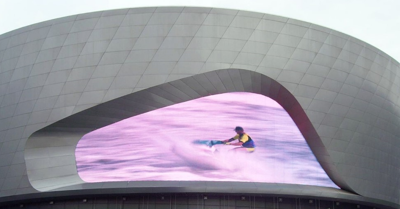 The fan experience can begin before visitors enter a venue or an arena. Outdoor Billboards can greet fans in-transit with digital signage along the entrances of venues and within parking lots. From fan engagement and wayfinding, to ticket information and advertising opportunities, Outdoor Digital Billboards offer venues the opportunity to engage and inform visitors the minute they enter a venue's grounds. With ultra-high brightness, wide viewing angles and a range of pixel pitch options for any viewing distance, CreVisual's outdoor LED video display solutions deliver crowd-pleasing visual performance while withstanding the challenges of high intensity ambient light and harsh weather conditions.